Track your campaign
ROI

in

real-time

Auto-push ad spend data from Snapchat, Facebook, and Bing directly to your affiliate tracker every 15-30 mins.

start monitoring now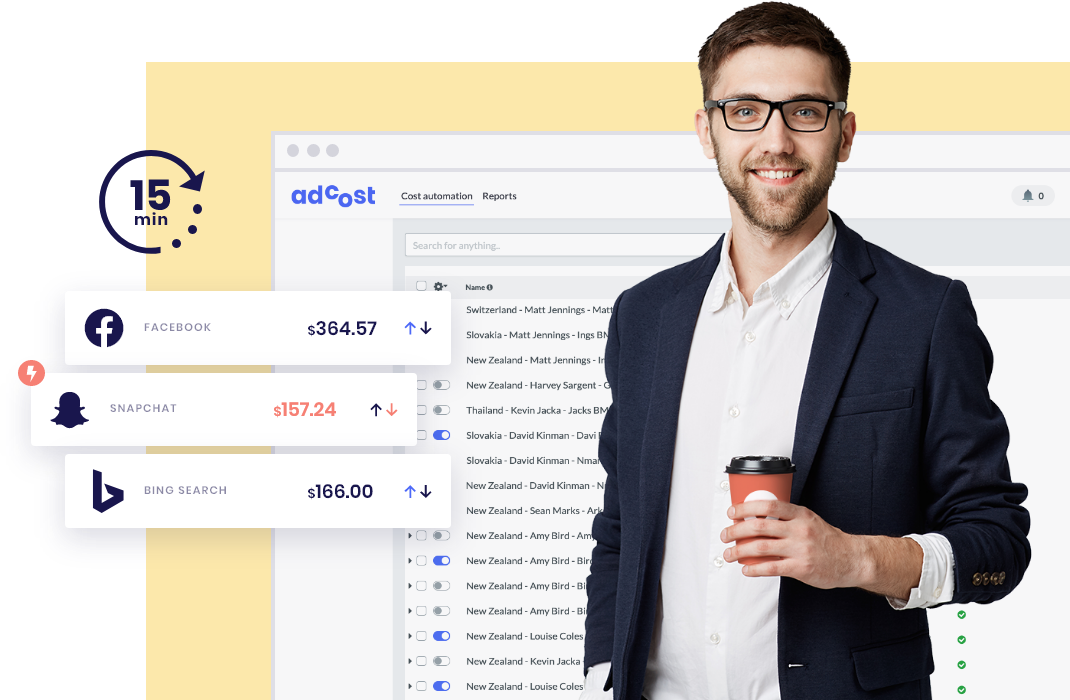 Adcost connects your favourite tracker in just a few clicks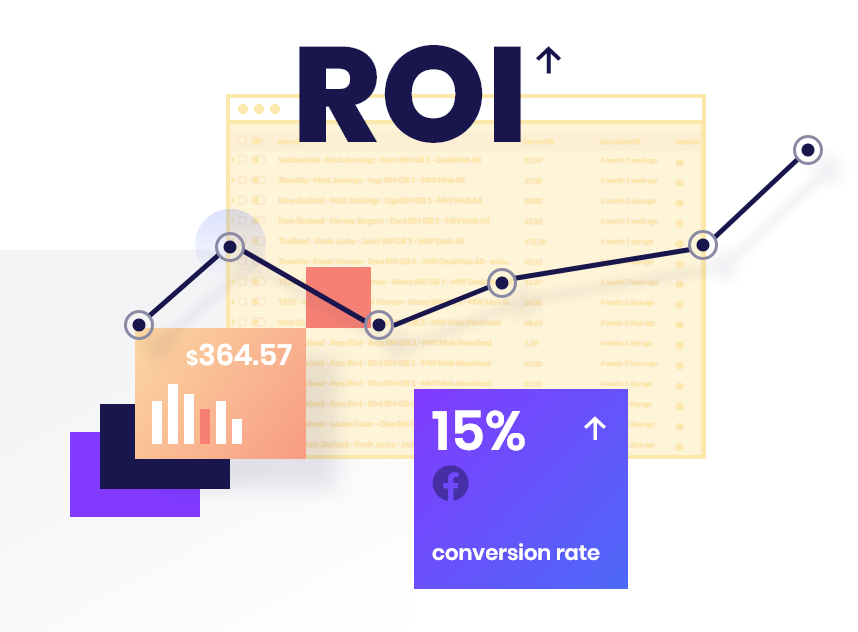 What Can You Do with Adcost?
Automate your spend data

Discover under-performing campaigns

Manage your advertising accounts

Scale your profitable campaigns
view all features
Our customers say it best
I absolutely love adcost. Now I can see my ad spend across multiple traffic sources in realtime. Support is very responsive and helpful which is crucial when you're running high volume campaigns. Anyone who's still manually uploading costs to their affiliate tracker needs this ASAP!
Esther Daughtrey
Media buyer @ Neet Media Services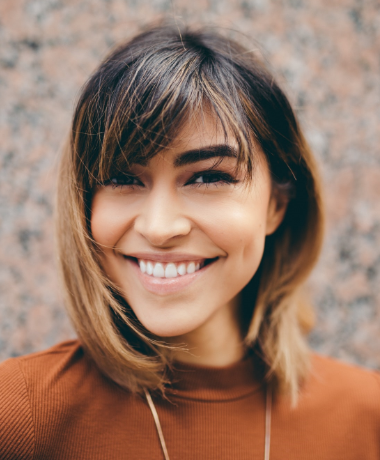 Before I found adcost I had to rely on team members manually uploading costs each day. I would have to wait for the data to show before I could kill or scale campaigns. Now I see this in real-time. ROI is crazy now.
Lee Feroce
Affiliate Manager @ AdSheiks
As an agency, we have 6-figure monthly spends on Facebook™ and it's not always easy to kill losing campaigns fast. Adcost lets me set rules for my FB campaign based on ROI in my tracker. It's been a total game-changer.
Grace Pickering
Affiliate Marketer @ Round Table Ventures
F.A.Q.
Which trackers does Adcost support?

Adcost currently supports Voluum, Binom, FunnelFlux, Keitaro and Bemob affiliate trackers. However, we are constantly expanding our supported trackers list. If you can't find your favorite tracker in the list - drop us a message. If it's not already in progress - we will be happy to schedule it for integration.

How often are costs updated?

Costs can be updated as frequently as every 15 minutes. This will vary depending on which tracker you use due to update limits at the tracker level. Also, Adcost does not push updates if there is no need (e.g. no changes since the last update).

Which advertising platforms do you support?

We currently support Facebook™, Snapchat, and Bing as advertising platforms you can connect to your tracker. We have integrations with Google Adwords, and TikTok on our list, so you can expect to see them in the near future.

Does Adcost support ad and adset level costs syncing?

Unfortunately, no. Adcost supports only campaign level cost syncing and we don't have any plans to support it in the near feature. However, Adcost does support multiple campaign syncing into a single campaign in your tracker.

I don't use a tracker. Is it still possible to use Adcost?

Yes. You can generate a report for any day in the past for all of your accounts in one single place. This report is then downloadable as a csv file. Pretty sweet!

Are you on Telegram?

Sure, @adcost.